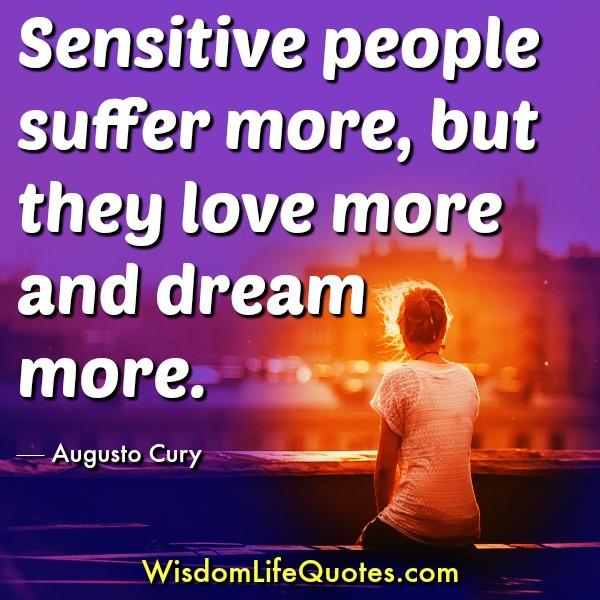 Sensitive people feel life! No point to live in this life if you don't feel life.
I'm sensitive! & I've decided I'm not changing! I changed for other people before & now….. YES! I am "overly sensitive"! Be kind to me or lose me makes no difference to me! You will not hurt me/my soul any more!
YES, I am overly sensitive BUT the difference now, I can & will walk away from you if you cause me to cry & have pain!
• I am not weak because I'm sensitive
• I am not a "fool" because I forgive your meanness time & time again because YOU never know when your meanness towards me will be your last time towards me! It just will be that "one time too many"!
• I try not to be cruel because people have been deliberately cruel to me, it doesn't feel good! I don't "set out" with cruel intentions!not saying I'm not inadvertently cruel but I'll try to humble myself to say I am sorry!
Go ahead call me names…. That's fine! I guess you can afford to lose a "till death do us part" friend!
Yes I'm overly sensitive & that's ok that's the way God & my mother made me!
I'm not a tree….. I can move! I don't have to live in pain all the time like I thought I had to in order to "be normal" this is MY "normal"! ~ Rita Doyle 
I may have suffered, but because of that I am the woman who I am today. Stronger and determined. Sometimes you have to go through so tough times to get where are today. ~ Angelika Goucher 
Got Something to Say! Comment below :-
comments