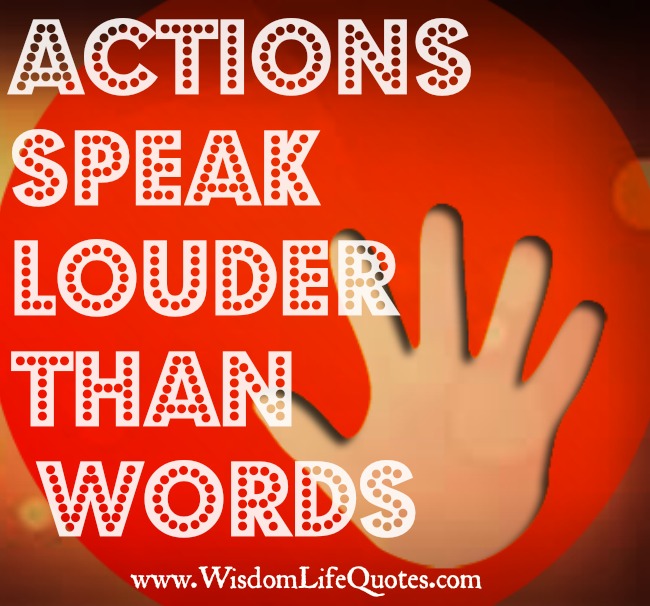 Words can lie, actions do not.
Show me what you can do, don't tell me what you can do. ~ Terry Peacock 
Don't be deceive by all those empty talkers. ~ George Ofori 
Everyday, every action shows the real you specially if there is already a pattern of actions or series of actions. Now the saying "pen is mightier than sword because words of agreement is better than getting into war. You compromise and commit with the agreement. Your words are your bond. ~ Norma Powell 
Words can be so empty. When a thought remains only that, not an action in the world then there is no movement, no change, therefore all platitudes are worthless without action.
Don't forget to hold the person you love when you tell them that you love them.
Got Something to Say! Comment below :-
comments