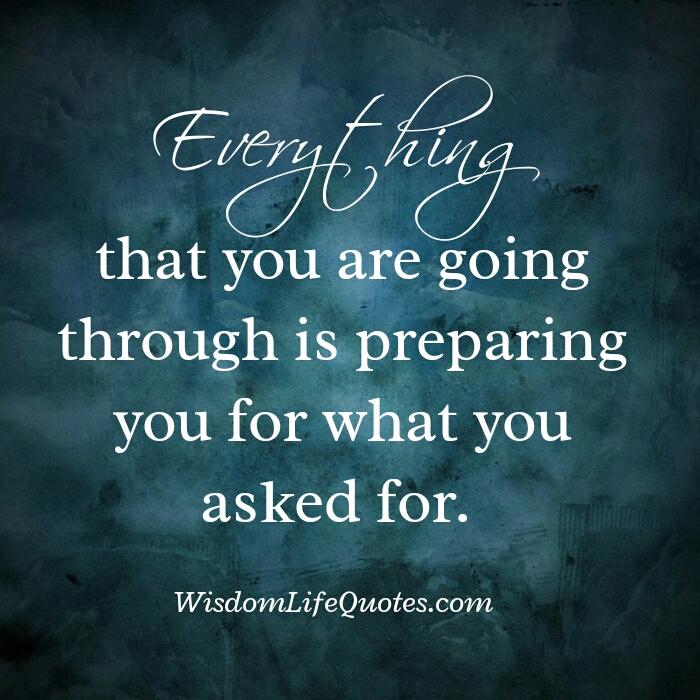 Your soul has a goal of lessons to learn and growth to accomplish, and the Universe gives you what your soul needs to fulfill those goals.
If you get through what you're going through right now, it will get you to where you need to be!
It's saying whatever we're going through is going to prepare us for what we asked for. I don't want to go through hell either, but when I get my dreams and goals, it will feel like it was worth it! ~ Regina Hardnett 
All things work together for good, for those who love God, and are called to His purpose.
Everything that is happening to you now, in most cases bad, is preparing you for the good you asked for, the good that is bigger than the bad that is happening. Something good that is bigger than you. Example: Let's say you've been trying your whole life to find the love of your life, and right now you're with a guy who cheats, you going through that bad relationship, is preparing you for what you had asked your whole life to find your true love, basically, everything happens for a reason. ~ Lena Brun 
Got Something to Say! Comment below :-
comments