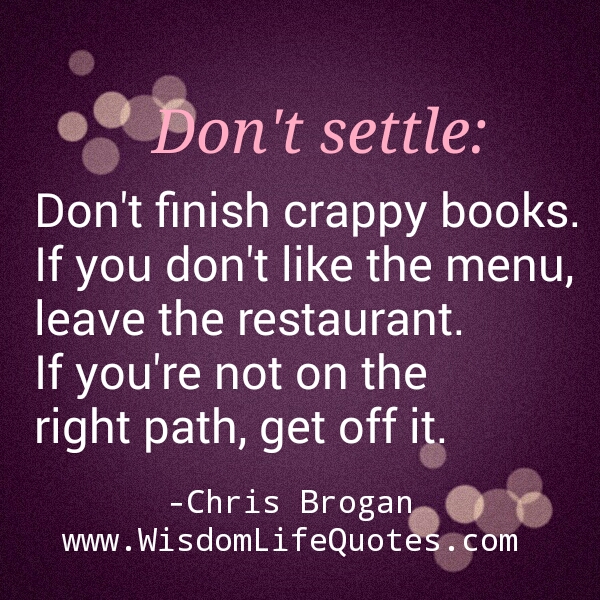 When you do all this, life gets better. It's never to late to change.
If you don't like where you are, move. You are not a tree. ~ Lynne Carpenter 
If you think the way you are going is wrong, change direction. The path is the way your life is.
People might say you are a quitter, don't mind them. you know the truth. live your life.
It may take time to find out whether you are on the right path, but you will definitely know when you are on the wrong one. Once you figure that out, run like hell. ~ Lola Vanslette 
Life is too short. Like a vapour one minute you're here, next poof you're gone, take it to heart. Go after what you really want in this short life. ~ David Robinson
I got off my path & it has been by far the best thing I've done. ~ Yudi Rodriguez
Got Something to Say! Comment below :-
comments