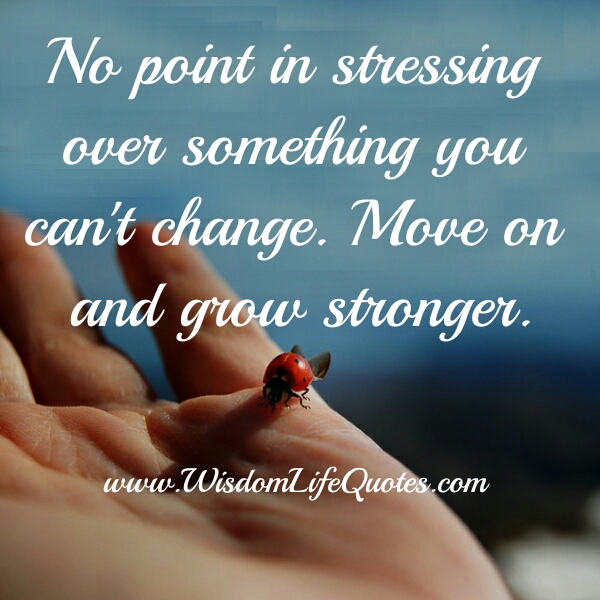 Just continue to move forward and you will find what you have been looking for.
There is no use wasting time. What you cannot change, let it go to hell and move forward. There are many important thing to do. ~ Surinder Sandhu 
If you yourself can't change something, then find someone who can change it. Quitters never scale mountains, get patents or overcome their own fears. ~ Balcom Maria 
We shorten our lives and loose the opportunity to help in other situations when we get stuck in worry and stress. Change what you can, let go of what you can't and have the wisdom to know the difference.
Stop wasting time worrying about things that are out of your control or worst that haven't happened yet. Focus your energy on enjoying what you have and moving yourself forward.
Got Something to Say! Comment below :-
comments