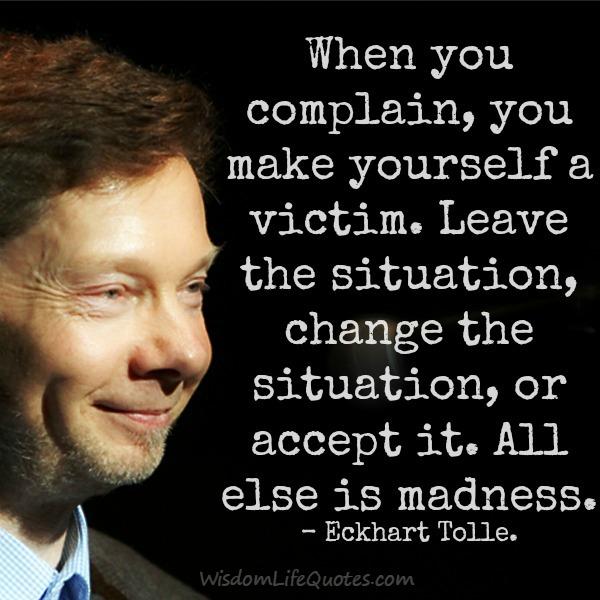 Complain is easy but to change takes courage!
A good friend told me don't get upset and cry about your situation because the only person you hurt and upset is yourself not the person you cry over and that is totally true so I try my best and it's working and I feel better each day. ~ Mel Lovatt 
If the person you are speaking with cannot do anything to help you then telling them anything is useless. There are those who make things happen, those who watch what happens, and those who wonder what happened. Life is about choices! ~ Mattn Norpel 
Complaining only block your blessings. When praises go up blessings come down!
Got Something to Say! Comment below :-
comments