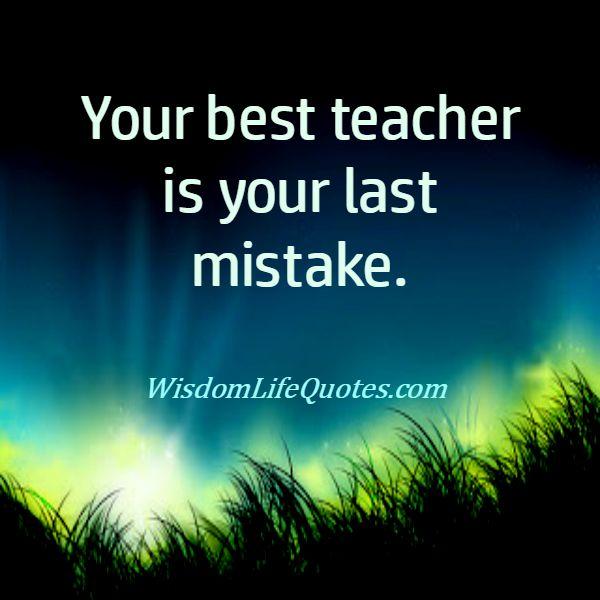 I have earned master degree in mistakes. One thing I do is to not repeat the same mistake but they come in different shapes and sizes. ~ Tsotsoma Monaheng 
The wise person learns from their own mistakes. The wiser person learns by watching others make mistakes. The end result is what counts. When you make bad choices, you get bad consequences. When you make good choices you get good consequences. Life choices are the best teacher.
Think about it, we aren't necessarily forced to grow and change until we reach the really difficult times in life. When things are good, we are content, and feel as if they will always stay that way. When mistakes are made or hard times are upon us, we are forced to get creative, find solutions, apologize, figure out a way to do things differently. That is a true gift! 
Every mistake should be a lesson not a failure.
Mistakes makes you a warrior. It teaches you that you can be stronger than you believe, no doubt!
Got Something to Say! Comment below :-
comments