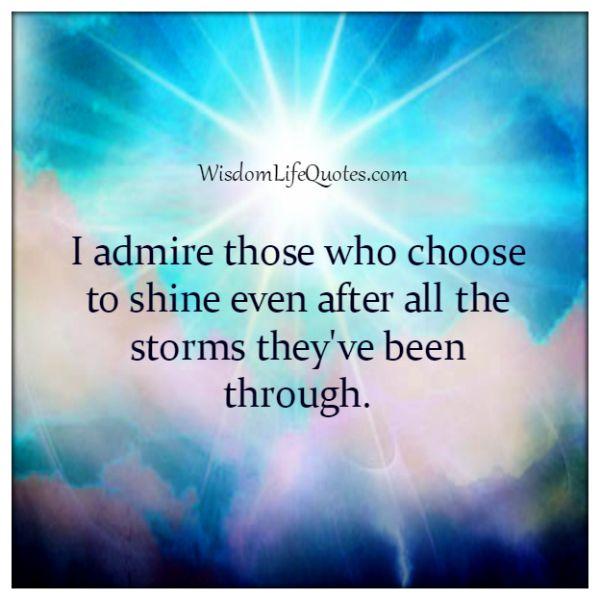 When a person reaches the last days of their life's journey and they can say that they were stronger because they had to be, smarter because of their mistakes, happier because of the sadness they've known, and wiser because they've learned. That person can consider that their life was a complete success! ~ Michael Kelly 
Life is like that it has sunshine and darkness of always.
It's not how you fall, it's getting up each time and dusting yourself off and keeping the faith and focus.
Storms in life are tests which makes one strong and determined to face life's realization.
There are many serious problems in your life, even some time the storm hurl you down or push you in a challenge of it's stuck. Try to get out and get rid of the barrier and keep moving on! That you are. Make some thing change and calm down and wait for your chance. This moment, nothing might change but get more and more energies to gain you up. ~ Lam Tran 
Storms don't last forever. Don't let a small setback ruin your future. It is often that in the darkest sky that we see the brightest stars. And, who to keep and who to just let go.
Got Something to Say! Comment below :-
comments