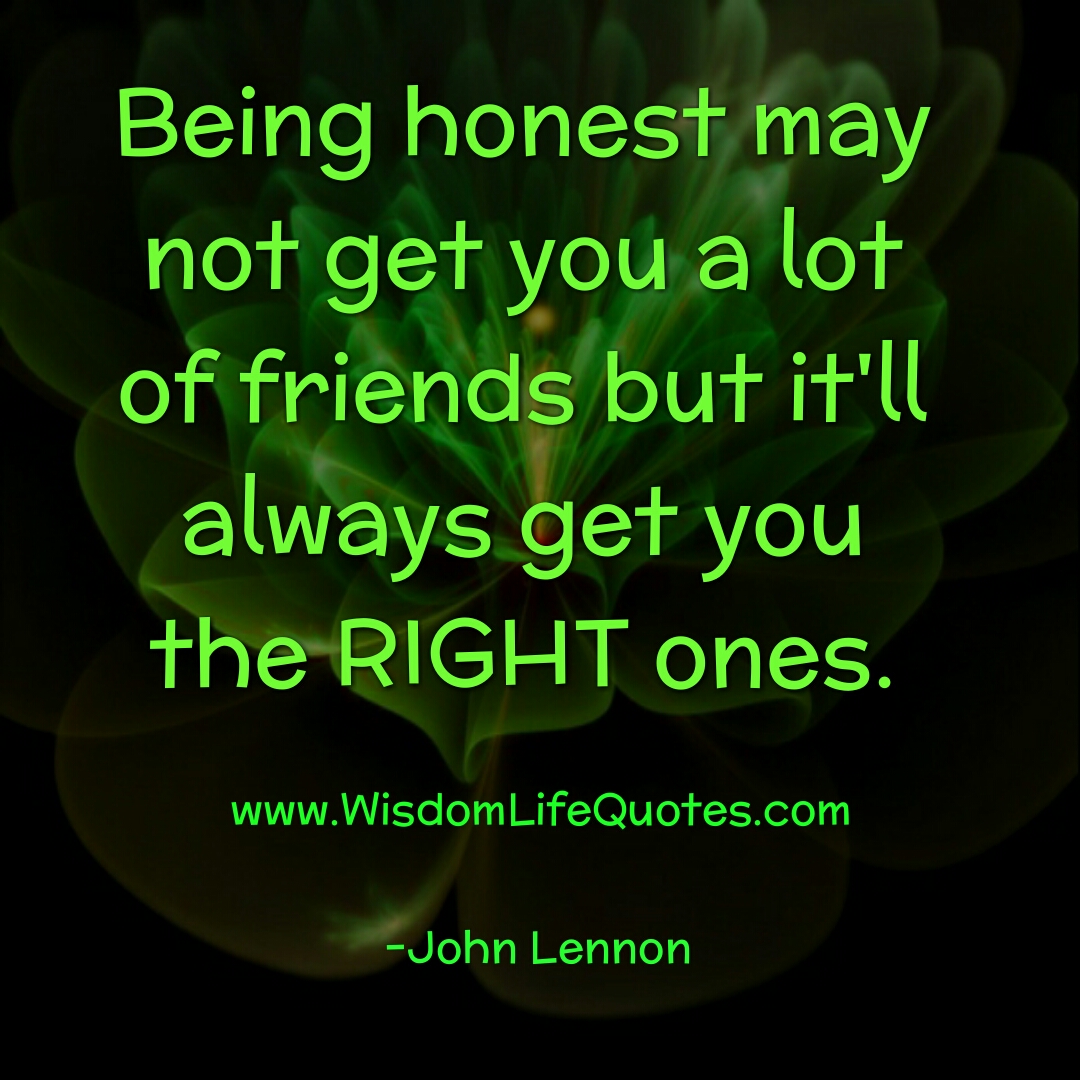 Being honest helps in both way helps us to lose someone & helps to gain some other one.
Quality over quantity – better to have several strong friendships than numerous mild acquaintances.
Some people have a hard time with the honestly thing and they wonder why they are so unhappy with their life.
Some people say they want honesty but when you give it to them they get mad, hence it may not get you a lot of friends or it can make you lose some that can't handle the plain truth because it's so foreign to them. ~ Saundra Waycaster 
That's why I've only had one true friend. You take your honesty with honor to your grave. It will be remembered even by those that scorned you for it. ~ Timothy Lavender 
Got Something to Say! Comment below :-
comments