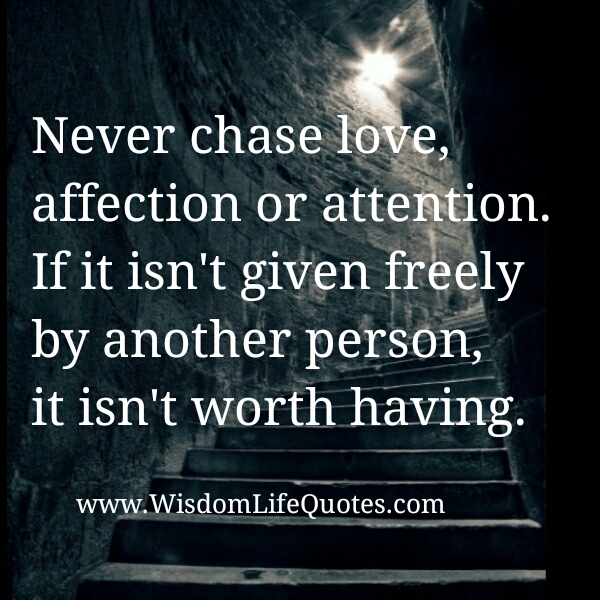 Love begets love. You do not need to chase, or get attention to make it worth having.
Just be yourself and the right person will appreciate you. You have value, know it and own it.
If that person ignores you, doesn't really seem to take note of any struggles you're facing, doesn't take time out for you then it's time to turn off the switch. ~ Anne Zack 
It's just better to be alone. Finding and discovering your own self, your passions and what makes you happy, rather than putting yourself through the mess with someone else who could care less. It's just not worth your time. When it's right, you will know it. ~ Tessy Tabarez 
If they don't care enough to even ask how you are, they don't care. No matter what title they holds your life, they don't care. Time to walk away. ~ Laura Ciarrocca 
Things change. Person change. Only a few would stay just as they are. When you finally find the person who would reciprocate the love and affection you can give, one can only hope that its forever. ~ Ferdie Tejada 
God uses others to tell us just what we need in just his perfect timing. Just open your heart and let God fill it over flowing.
Got Something to Say! Comment below :-
comments