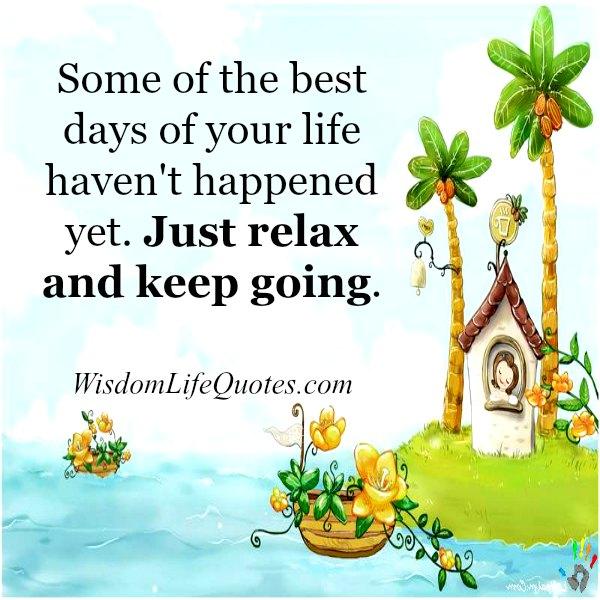 The best is yet to come! Enjoy the road. Not the destination.
The best day in your life is today. For today is the only day guaranteed. The best today will prepare for better tomorrow's.
It's always nice to relax well after long day work or went out, come home take shoes off put kettle on or coffee pot and change out working clothes. And put relaxing clothes on, put tv for a bit, before make dinner need relax and put feet up on couch have coffee or tea, and that is how relax before dinner! ~ Margaret Zatorski 
There moments in your life that you really truly lived in the moment & these moments are always with you. When you are old you remember them & think, "I had a good life". "Life is good".
Got Something to Say! Comment below :-
comments