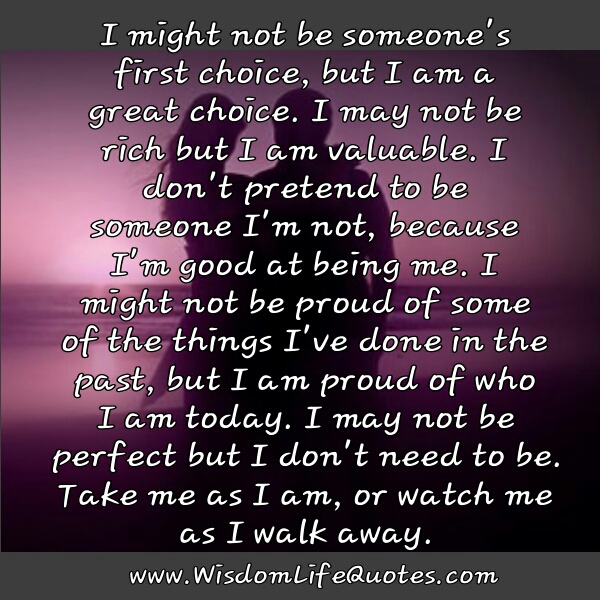 If someone is hurting you, think about how valuable you are and you deserve to be love and not be hurt.
Be true to yourself no matter what others think. It's their loss.
You are beautiful inside and gorgeous outside. Know that forever.
I am fearfully and wonderfully made. I am a child of God. I do not have to pretend any more. Accept me as I am or kick rocks. ~ Stephanie Gomes 
If I have offended someone., I sincerely am sorry. If you have not heard and accepted it. God Has. If I can change it I will. If I cannot change it I will not apologize again. God loves me and in him I trust. He does not walk away, speak with a forked tongue, and hold bitterness in his heart. Take me as I am, or watch me as I walk away. There are new friends to meet and love every day. This is God's blessing.
Got Something to Say! Comment below :-
comments