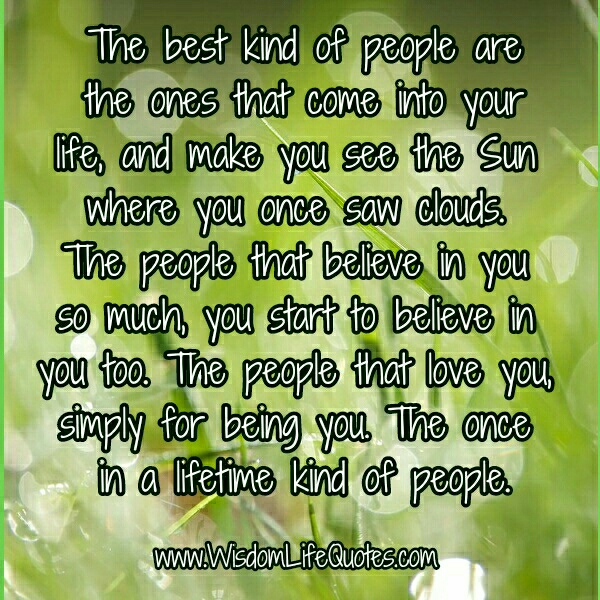 These people make you feel like you are better than you are. Nothing can compare with that. In fact the only time you feel bad with people like this in your life is when you don't get to be around them. ~ Tuomas Pietikainen 
When you find a true friend you have found a treasure.
Every once in a while you have that person in your life, but if you are too busy living your "fun" life you don't even realize they are there. Until you lose them, then when somebody else comes along that's half the person she was, you think they are wonderful not realizing what you left behind to begin with "Left Behind". ~ Tammy Kalkouli 
We need to be those kind of people first before other people can respond to you the way you want them to be, then you will be surprised how bad ones turned out to be the best. The kind of once in a lifetime people. ~ Norma Powell  
How blessed my life has been to have met a number of these people who have been and/or still are a part of my life. They touch my very soul and keep me humble. ~ Annie Berber 
When they are gone, the hole they leave is gut wrenching.
Got Something to Say! Comment below :-
comments