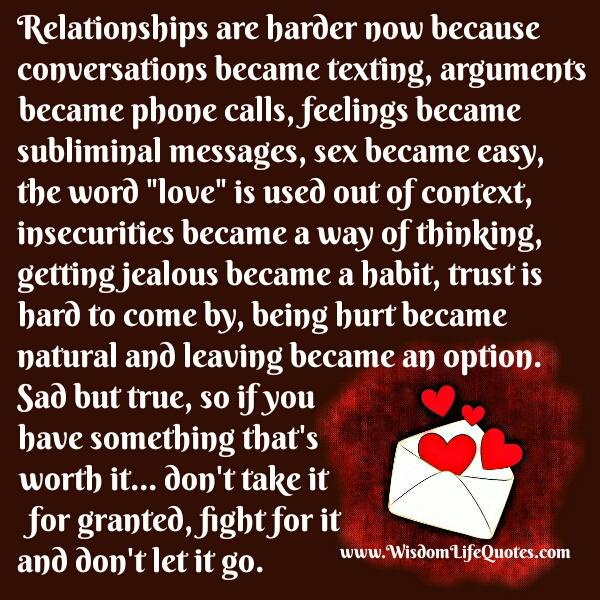 Sometimes letting go is all you can do to protect your heart from anymore pain. ~ Diane Burt 
Sometimes fighting only drains you especially when only one of you is fighting. Let go and not fight in your next relationship because you both want it to work.
Some people just treat others like "apps" today. They are either using someone, ignoring someone, or awaiting a newer or better someone to come along. It's so discouraging, makes you wonder. ~ Lisa Caryn 
One can think and feel something is worth not giving up, which can be a beautiful thing, but if there's no life on the other side, to make it worth fighting for, why keep on giving and lose yourself? ~  Steven Orndorff 
There are times when you can try as much as you like, but if the other person isn't willing to, you are better off calling it a day. It takes two after all to keep a relationship going. ~ Sarah Timbrell 
It is what it is. Don't waste each other time. If there is no long term future together and you know that now, then move on.
Leaving is always an option, we shouldn't pressure people to stay in relationships that aren't working or are dangerous. ~ Rachael Johnson 
Got Something to Say! Comment below :-
comments