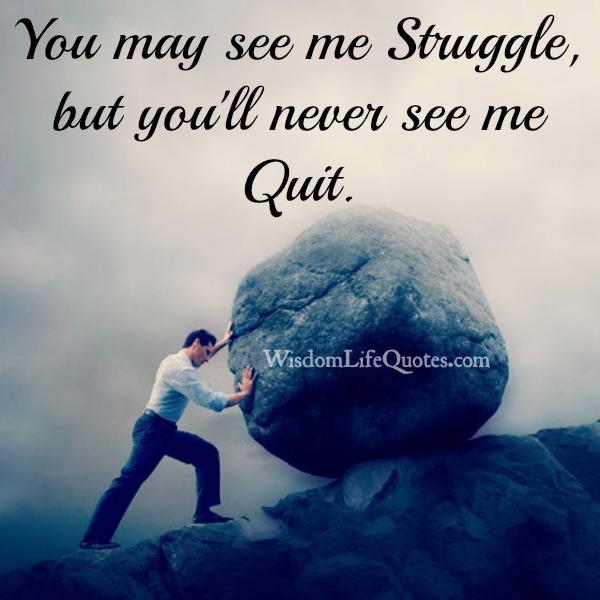 Fall seven times. Stand up eight.
I have struggled but God is always there to push me right on He want let me quit, He takes my hand and reminds me of all the things I need to fight for and all of my loved ones. ~ Priscilla Mcguire 
Sometimes your real strength comes when you choose not to stay in the struggle. That doesn't make you a quitter. ~ Kelly Moore 
Up until 6 weeks ago I was struggling and to this very day I still am. I struggle with pain, I still struggle with the odd negative thought, I still struggle with self doubt at times and so many times before I quit, I simply didn't want to continue. Even though I am still traveling through a roller coaster ride. I can honestly say that I can now handle the ride life has in store for me. I made a huge life style change one that has given me the ability to be able to handle this roller coaster ride and a never ever again quit attitude. It's amazing how things can change. It's my life and I can finally see that I deserve to live happy and learn from my struggles because they make me stronger. YOU MAY SEE ME STRUGGLE, BUT YOU'LL NEVER EVER AGAIN SEE ME QUIT! ~ Erica La Lokita 
The hardships and trials you have in your life were intentionally done. Nothing is permanent in this world. Everything has to end, it may take some time but will surely come. ~ Evelyn Estipona 
Every struggle in your life has shaped you into the person you are today. Be thankful for hard times, they can only make you stronger.
Got Something to Say! Comment below :-
comments